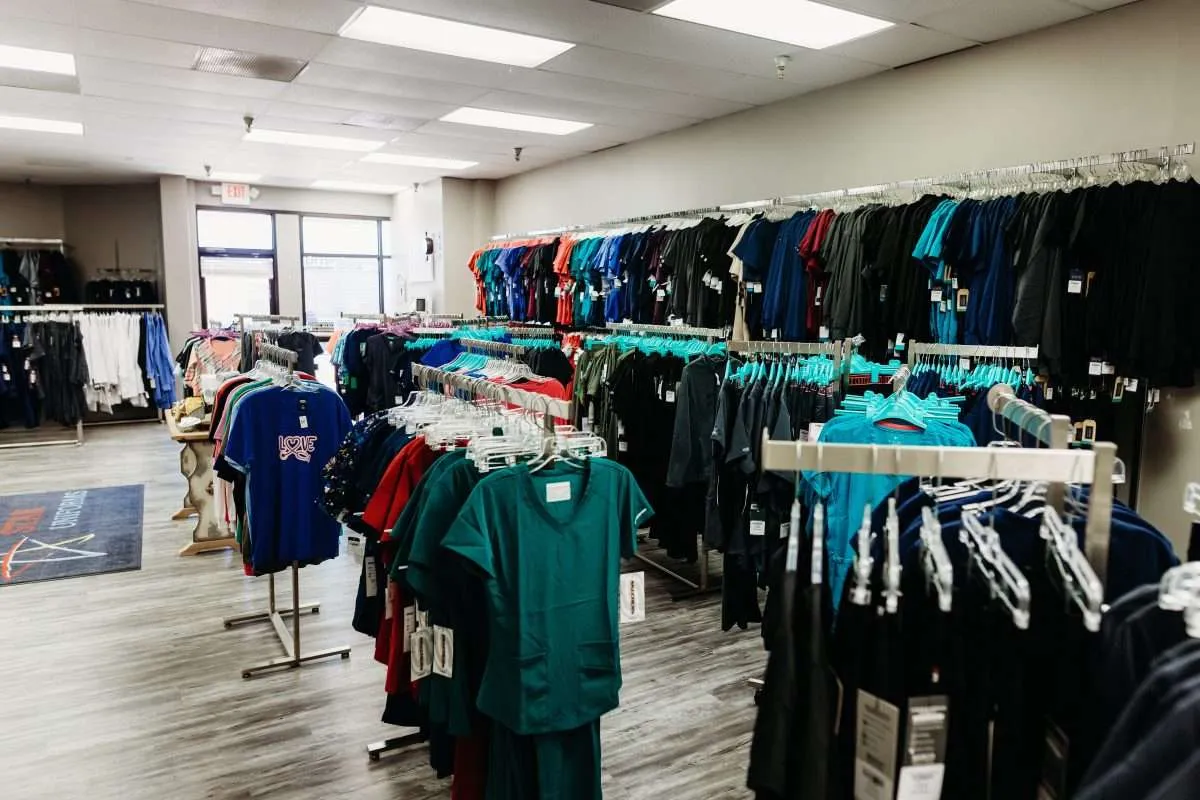 Family owned and operated, Star Uniforms has been serving the Bloomington/Normal metro area and Champaign/Urbana since 1997 and 2007, respectively.
We offer a wide selection of apparel, medical accessories, as well as shoes. We also stock harder to find items in a variety of styles including unisex, petite, tall, and maternity sizes. Once you select your new apparel we can help round out your look with embroidery and patch sewing services, all with a payroll deduct feature.
If you have any questions or would like more information come and visit us in the store, drop us a line or give us a call. We would love to service you however we can!
After having been a nurse for 17 years, Casey embraced the opportunity to continue serving the medical community by providing quality uniform apparel. With the unique and valuable perspective a medical background affords, Casey leverages her insider knowledge when stocking Star Uniforms with proven brands and the latest styles. Since its founding Star Uniforms has also expanded its offerings into chef wear as well.
With the support and contributions of her husband and children, Casey is deeply grateful and encouraged by Star Uniforms loyal customers. She considers it a true pleasure to outfit and work closely with her clients each day.
Our Products and Services

Medical Wear & Chef Wear
Functional and stylish, we carry all the latest brands and styles for your busy workdays.

Customized Services
Let us customize your new purchases, we offer embroidery and patch sew and it can all be done with a payroll deduction program.

Shoes
We offer a wide variety of footwear that's fun and functional.

Accessories
We have a wide range of accessories keeping you at your best on the job.
Take A Tour Of Star Uniforms